This article will introduce how to use a sex doll, as well as the installation of the doll, the cleaning of the doll after intercourse, and introduce the post-care of the doll.
When you read this article, I believe you have already purchased a sex doll, or are planning to buy one, if you have not yet purchased it, you can choose a sex doll in our store to your satisfaction.
Sex doll price is a very important thing. How much is a sex doll cost is a concern for many people, many of them cost up to several thousand dollars. Yes, it is very expensive. If you are living in the United States, congratulations, we have a warehouse in the United States in Los Angeles, and the brand of  Dolls is WM Dolls, you can buy from our shop and we will send out by UPS or DHL Express, you can normally receive the sex doll in 3-5 days after you place an order, enjoying a cheaper price, normally are less than $ 1000.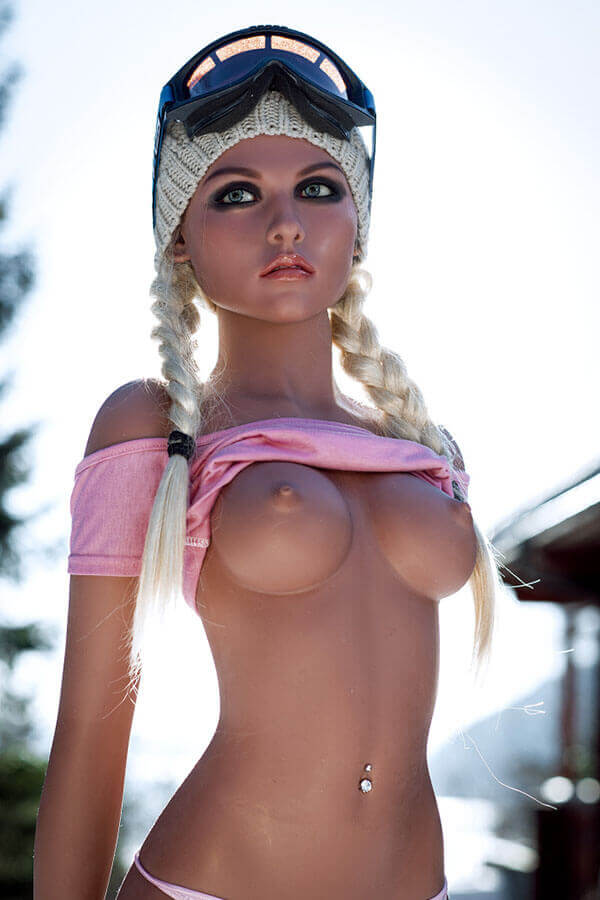 How to use a sex doll notes
First of all, the sex doll is for adult males, whether to buy or use, be careful not to show in front of minors.
There is the issue of product hygiene. The regular brand of sex dolls is made of healthy and safe materials, such as TPE or silicone. When you using it that will not damage the human body, but even so, pay attention to the maintenance of product hygiene.
What is a sex doll?
Sex doll is a simulation of adult sex toys, instead of real people to meet sexual needs, it's very popular. For first-time users of sex dolls, there is little knowledge of how to use them. How do you use a sex doll? See the detailed steps below.
Who invented the sex doll? Nowadays, sex dolls are made of silicone or TPE, a life-size, human-shaped adult erotic masturbator that allows the user to get pleasure during intercourse with it. In the past, sex dolls mostly used inflatable designs, so they were also known as inflatable dolls. From the 21st century, sex dolls are getting closer to real people in terms of both appearance and texture.
The difference between TPE and silicone for real dolls can be viewed in the following article
Silicone VS TPE Which is better for sex dolls?
Types of sex dolls
Sex doll is more and more beautiful now, more and more seductive, and the details are getting better and better. There are innocent angelic-looking plus devilish body sex dolls, and there are sex dolls with a misty-eyed emitting eerie beauty seducing people.
To sum up, the current types of sex dolls are roughly divided into Teen sex dolls, Fat sex dolls, Cheap sex dolls, Celebrity sex dolls, and so on.
By the way, some people like 100CM dolls, we can also customize the dolls according to your requirements.
You can check out the high praise of our products from each customer in our doll reviews.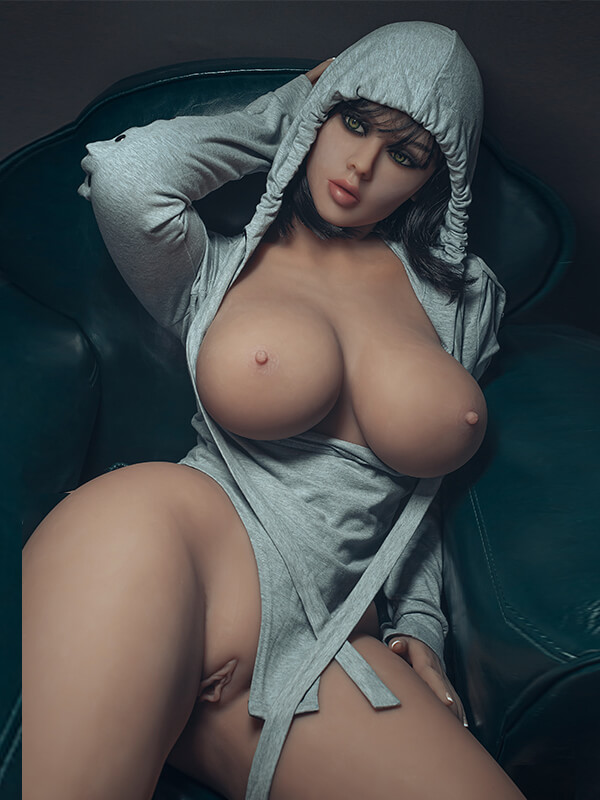 Features of sex dolls
We all know that a sex doll is a tool used to replace a real woman to achieve sexual satisfaction. So what are the characteristics of a sex doll?
The sex doll is a highly imitated real woman sexual intercourse tool, it has the following characteristics.
The skin of the sex doll is delicate and lustrous, close to the real person, feels closer to the real skin. The interior of the sex doll is not inflatable but solid, mostly made of non-toxic and odorless silicone. The current sex doll has a very high simulation skin, its material is non-toxic and tasteless, it is very layered, has high durability, and feels almost the same as a real person. The sex doll is also dustproof and easy to clean.
The various joints of the entity doll are made of polymer synthetic resin material plus there are mechanical supports inside so that it can change a variety of sex positions you want so that you can have a more comfortable experience during sex. Solid dolls you want to fiddle with how you can treat it as a sexy, charming, beautiful, considerate little lover.
The current entity dolls have an automatic heating design, you can heat these parts of the vagina, breasts to a similar temperature of 37 ℃ with the real body temperature, making it closer to the feeling of real people.
Sex doll to be more close to the feeling of the real person, the entity doll is equipped with a vibration sensor in the small of the belly, it can feel your body language 100%, with pronunciation chip, will follow the frequency of your movements and the amplitude of the corresponding passionate voice.
entity doll is generally made of silicone, then it has the characteristics of silicone material, with water resistance, ozone resistance, aging resistance, not easy to corrode, non-toxic and tasteless, chemically stable, can maintain the soft elastic properties of long-term, easy to operate and so on.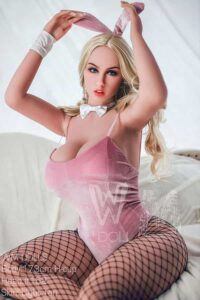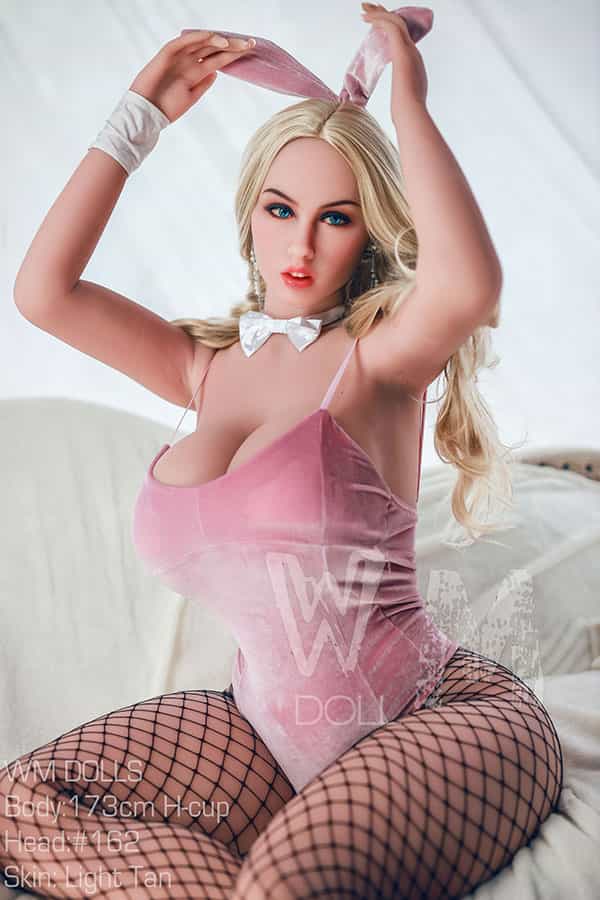 How to use a sex doll?
How to use a sex doll is roughly divided into the following three steps:
Before use, during use, and after use, please check the following detailed explanation.
The Basic Check Before Use
We believe that you must be very excited when you receive the package of the sex doll because she is not only your partner for sexual intercourse but also means that she will be a member of your future life.
So the first thing after receiving the goods is to carefully open the package for basic inspection.
The average thick sex doll weighs tens of kilograms. Although the seller has adequately protected the package, it may be damaged during transportation.
Please carry the package of the sex doll together with your friends, because her weight may exceed your imagination. Generally speaking, only one person cannot move her.
Wash Your Hands
Before you open the box, please don't save time without washing your hands. To ensure that your hands do not stain her skin and leave any stains on her body, please clean your hands before touching her.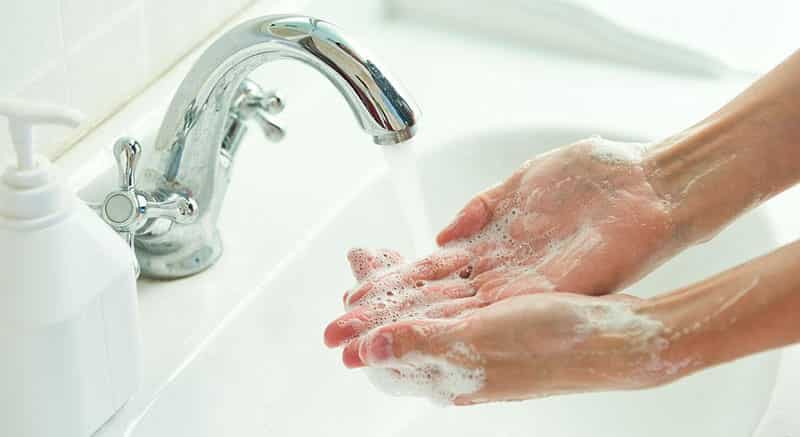 Install The Doll Head
When you remove the plastic paper from the doll's packaging, check if there is any damage during the handling process. If there is damage, notify the seller immediately for replacement or other treatment. At the same time, don't damage the packing box, put the box in an open place, so that it can be used when returning or replacing the goods in the future.
If there is no damage, you will normally see the doll's torso and head, as well as some other accessories in the package.
The normal sex doll will separate its head and torso during transportation. Please open the package carefully. If the doll is not damaged, please find the head of the sex doll and install it on the torso. Sometimes the hair of the doll is also separated, please Just put on your hair.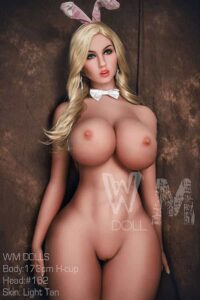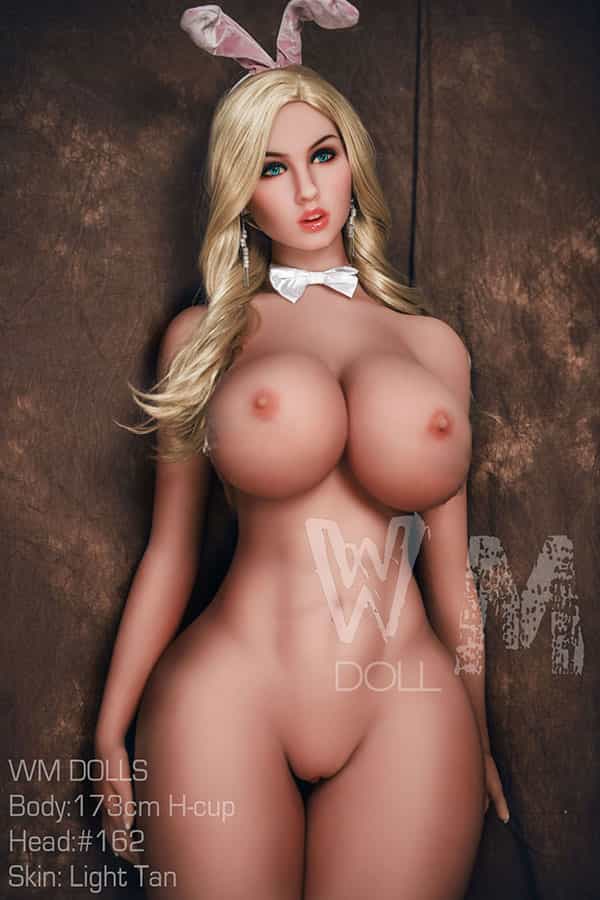 Degreasing And Cleaning
Before using the doll for the first time, send the doll to the bathroom and degrease the doll. To make the doll's body soft, an oil component is injected into the silicone, which can also make the doll exude a charming fragrance.
In this way, as time goes by, the oil will appear on the surface of the doll. Therefore, the doll should be bathed once a week to remove the oil.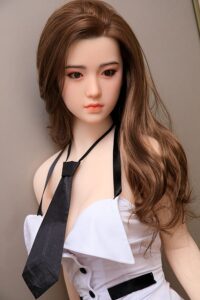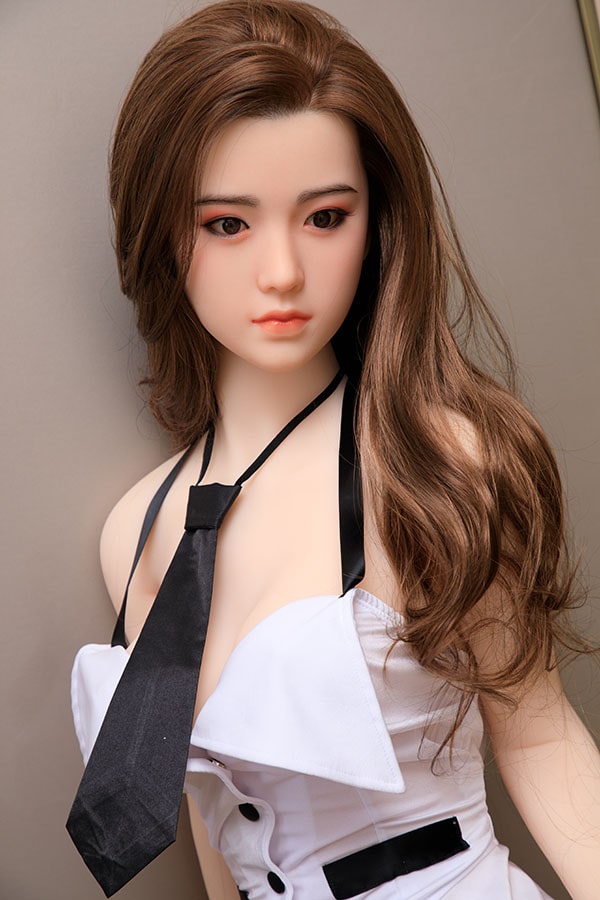 Talcum Powder
After taking a shower, powder the doll all over. Use ordinary baby powder. The purpose is to take away the grease while removing the oil and take away the dirt on the body together. After that, rinse, degrease, dust, and then wipe off the powder and dirt on the body with a damp towel. After the doll is dry, apply powder again to keep the body dry and clean.
Lubricants or condoms must be used when having sex with a doll
When using a sex doll, to maintain sufficient lubrication inside the private part of the sex doll, a lubricant must be used. If no lubricant is used, the inside of the sex doll is not lubricated enough, which may cause the private part of the sex doll to rupture after use. If you wear a condom with sufficient lubricity, it is fine.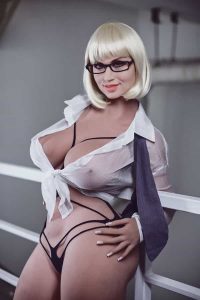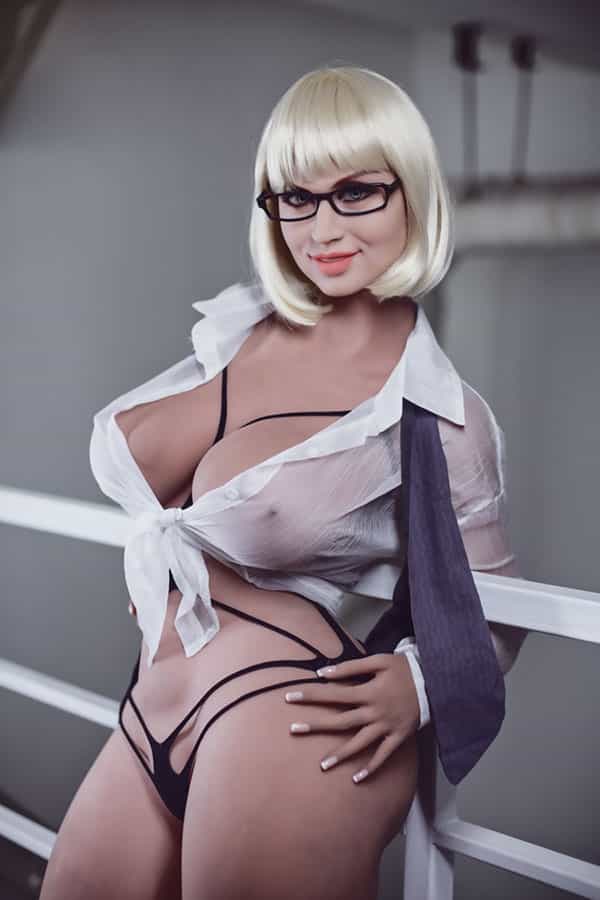 After using the doll
Believe that after you have sex with a doll, your body and mind have been the most satisfied. At this time, don't forget to clean your dear partner thoroughly, and put on all kinds of cute clothes, and don't let her be nude.
After using the sex doll, you need to clean the private parts of the doll with clean water and clean the whole body of the physical doll. After disinfecting the sex doll, wash it with warm water, and then dry the interior and surface of the sex doll with a towel, or let it dry naturally, and then save it for future use.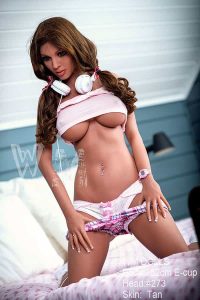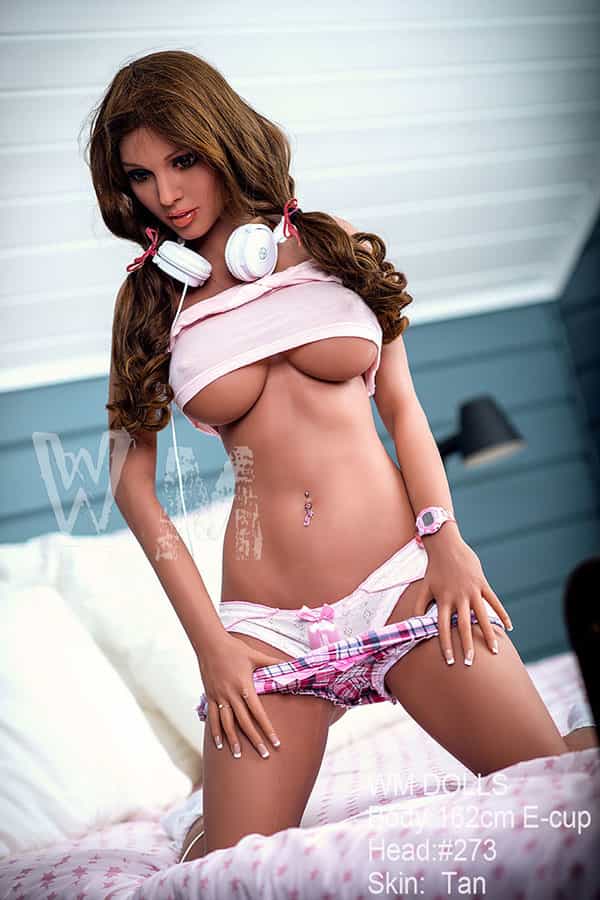 Maintenance measures for silicone dolls
Generally speaking, the price of sex dolls is not too cheap. If you buy silicone dolls, how should you maintain them properly?
Now we share some maintenance tips for customers' reference!
Lubricants, cleaning fluids, antibacterial sprays, silica sticks, cleaners, maintenance powder, and other props will all need to be used.
Maintenance measures for the passage of silicone doll sister
1. Clean the vagina of the doll
The average weight of the thick sex doll is about 40KG, so cleaning the vagina is physical work.
I found a cleaning technique that can clean the vagina without much effort.
First, let the doll sit on the toilet, prepare half a basin of clean water, and pour a few milliliters of cleaning fluid. Then use a flusher to fill up with water and insert it into the vagina for cleaning.
The vagina of silicone doll can prevent the growth of bacteria after cleaning with appliance cleaning fluid, will not have a peculiar smell, will not mold, and is more healthy and hygienic.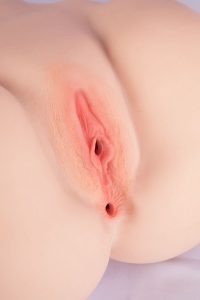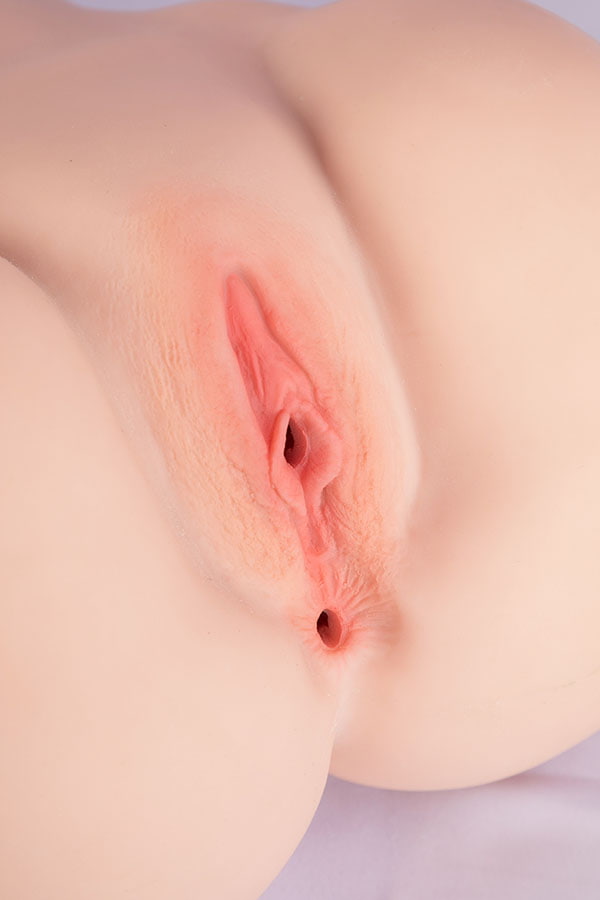 2. Keep the vagina of the silicone doll dry
It is difficult to dry out the water after cleaning the vagina. Inserting a silica rod to absorb water is the most convenient and effective!
Insert the silica stick and take it out for 20 minutes, or just not take it out at all to keep the channel dry.
The eyes of the silicone doll can be easily turned with a small tool
For a person who has thick fingers that is inconvenient to adjust the doll's glasses, we can use a contact lens remover to adjust the doll's eyes. When the eyes are adjusted, the doll looks alive. Very suitable for use when taking pictures!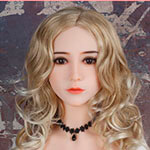 Sex doll hair care
The hair of the hair transplant version of silicone dolls is generally made of high-temperature silk material. It is a bit different from real human hair. It is not as soft as real human hair and is prone to static electricity. Therefore, both hair washing and combing require a skill.
1. Combing the hair with a steel comb can effectively prevent static electricity.
2. Comb your hair
If you are lazy and don't want to wash your doll's hair, you can spray a wig softener directly. After spraying, it can be easily combed without knotting. Start combing slowly from the bottom. Pinching and combing the hair section by section, do not comb it from the top of the head to the end of the hair all at once, as this will cause the doll's hair to fall out if it is too violent, and girls usually comb their own hair in this way.
3. Wash your hair
Since the doll stays in the bedroom most of the time, it is good to wash her hair once every 2 months on average. It is the same as washing her own hair. If you want to keep your wig better, use a conditioner to treat the hair in small amounts, then rinse it quickly and let it dry naturally.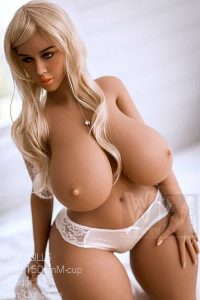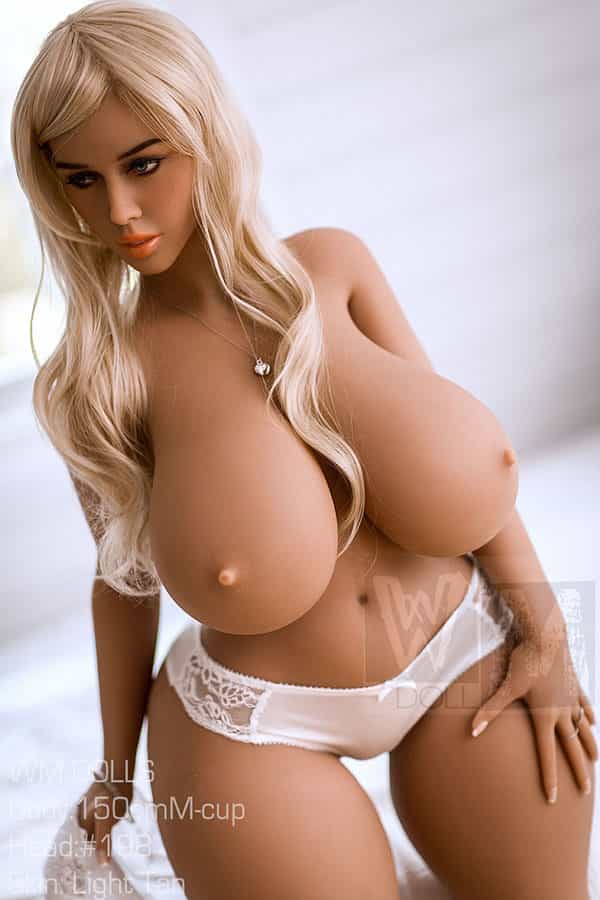 Make powder
After showering the silicone doll, you can apply talcum powder on the body of the silicone doll, so that the skin of the doll will be particularly smooth.
Give the silicone doll a bath
There are blood vessels and pores on the body of the sex doll. These are all added by painting technology. After the painting is completed, a thin layer of silicone will be sprayed to set the makeup.
The silicone is resistant to high temperatures and has very good stability. It is completely ok for ordinary bathing. It should be noted that do not scrub the doll, just rinse it with a showerhead, and let it dry naturally after washing.
Here are some experience introductions to ensure that you have a fantastic sexual experience when using sex dolls.
How to use a sex doll for vaginal sex?
If you want to fully enjoy your sex doll, here is your answer.
Generally speaking, sex dolls have fully functional vaginas, which can bring pleasure to people. In other words, now you are having sex with a real woman, and it is working exactly the way you imagined it.
You can put the doll in a position that excites you, then insert her body, and then continue as a real girl. The combination of friction and pressure is tantamount to having sex with a human partner.
Enjoy anal sex with your sex doll
Many men have fantasized about anal sex. This is nothing unusual. In fact, it is pleasant, normal, and healthy for many men. However, the disadvantage is that it is difficult to find a willing partner. Not many people like the experience of anal sex. But if you have a TPE or Dutch silicone wife at home, you can sit down and calm down. You can enjoy a lot of anal sex with your lifelike adult doll. Having sex with a doll for the first time may seem strange and not worth it. But we suggest you give yourself some time to adapt to this body and feel like an inflatable doll like a real person.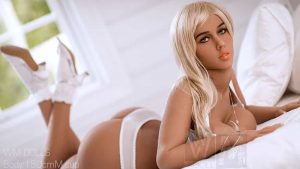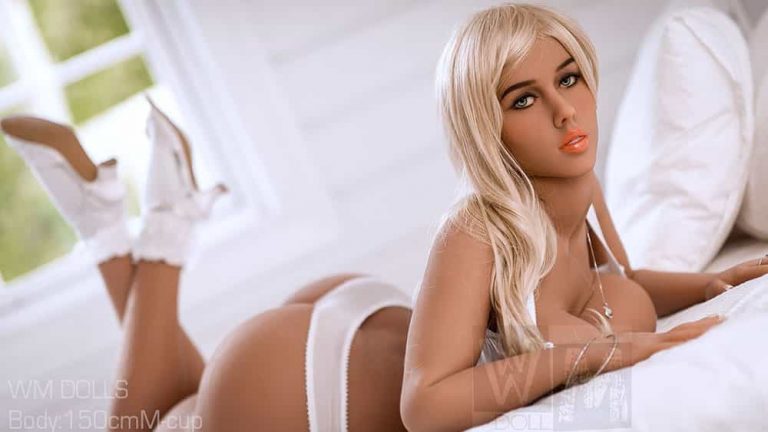 Oral sex
Now, you must carefully consider the feasibility of oral sex from a TPE or silicone partner. The answer is yes. But you should notice that the oral sex of an inflatable doll and a human partner is not the same. Obviously, it will be different. There will be changes in inexperience.
Although oral sex with a TPE or silicone sex doll may be different from sex with a real female partner, you can rest assured that it will be very enjoyable. Don't worry about your partner getting the vomiting reflex by letting your baby's mouth open.
Other sexual acts
Explore your passion. Don't let fear and retention control you. Your realistic doll may be exquisite, but not as exquisite as you think. Lifelike a love doll is designed to be treated like a real person.
You can hold your doll, hug her, caress her, or try new sex positions and become a little rough. You can enjoy the touch of reality and the fullest love. Furthermore, if you want to be more creative and realize your fantasy, your reality doll can easily adapt.
Some people go on threesomes with their partners, and they are the same as their sex dolls. Some people like to play cosplay and role-playing.
Just remember to avoid overuse that can cause damage. However, regular sex games are completely okay. The general rule of thumb is to take your time when indecisive and look for any signs of damage before rough sex.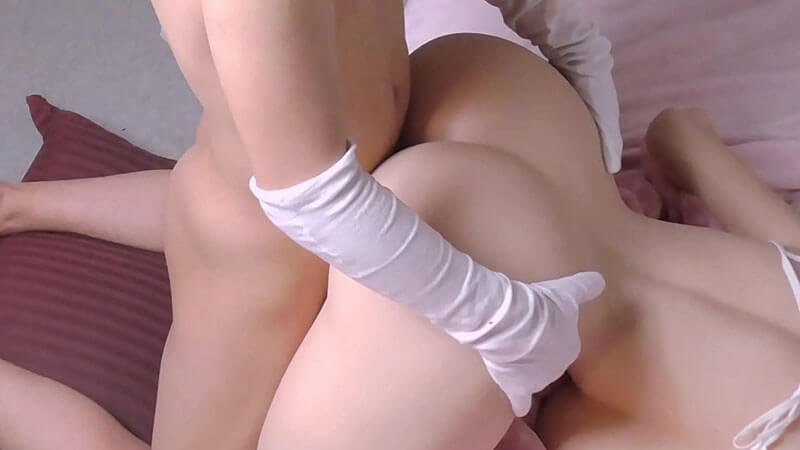 Precautions for the use of sex dolls
1. The skin of the physical doll is designed to be very delicate and shiny, so don't let it close to the fire source, and don't let it touch sharp objects, so as not to scratch and affect the appearance.
2. Do not contact the physical doll with easily contaminated objects such as ink to avoid staining.
3. Although the physical doll can change any posture, try not to bend more than the bending angle of the human body when changing the posture, and do not apply too much force when bending it, so as not to strain the skin of the physical doll. Remember not to use too much force when changing any movements, and do not exceed the degree of bending of the human body. Although the physical doll is not a living thing, it should be cherished.
4. When moving the physical doll, do not pull its limbs or head, but hug the body of the physical doll to move it.
5. The wig and jacket of the physical doll can be changed in different styles.
6. ​​The physical doll will feel some oil on the surface of the skin. This is normal, to emit a charming fragrance and protect the skin and prevent skin cracking.
7. Do not touch the water when cleaning the physical dolls with circuit parts to avoid circuit failure.
8. Physical dolls with battery settings need to take out the battery after use up and keep it to avoid using it next time.
9. Physical dolls can reduce the spread of sexual diseases to some extent, but if multiple people use the same physical doll, it may be contagious, so the physical dolls can only be used exclusively by themselves, and they must be cleaned in time after use. Pay attention to hygiene.
10. Although physical dolls can solve people's physiological needs, the frequency of use should be controlled so as not to affect their health.
Perfume and cologne
It is normal to want your doll to smell good during sex. The smell of an amazing cologne or perfume can trigger some strong memories and make sex wonderful. We don't want to prevent anyone from enjoying this experience.
However, we also hope that you avoid causing any unintentional damage. If you must use perfume or cologne, spray it on the doll's clothes, not the doll itself. Fragrances are usually alcohol-based and are not suitable for silica gel or TPE. The smell may also seep into the material of the doll and then turn around. This is not a pleasant thing for anyone.
Repair sex doll
Your doll can last a long time. The exact lifespan of your doll will depend on how often you use it and how "tight" your session is.
In any case, our dolls are well-designed, made of high-quality materials, and are quite strong. They are rarely broken. When they do, it is usually easy to fix them.
We are happy to provide all our customers with a repair kit for their dolls. We also manufacture and sell replacement parts. If you cannot complete the repair yourself, please contact us. We may be able to repair your doll in the company and arrange to ship it back to you.
Customize your doll
Every doll we make is designed by amazing artists, designed by professionals, looks great, and feels like a real woman. If you buy our ready-made dolls, you will be very satisfied. In fact, many of our customers have expressed their happiness to us.
Nevertheless, some of our customers still want something special. These discerning people choose to have a doll design and custom specifications. If you want to make the doll of your dreams, please contact us for more details. As long as you meet some requirements, we will be very happy to cooperate with you.
That's all the answer for how to use a sex dolls. If you forward our article on how to use a sex dolls to the relevant sex doll forum and send an email to us, we will provide you with a special offer for your behavior.