When you have a soSexDoll real sex doll, you will use it frequently. You need to take care of her like a pet.
This article will tell you How to Take Care of a Real Sex Doll.
The most common question is "How do I clean my love doll after use?" For this question, we have collected all the information you need to know. While taking care of your sex doll, it will extend its life span for many years, keep her fresh, clean, and sexy, and keep her attractive for future enjoyment.
Remind you that you need to keep it clean and hygienic for consistent use, and you need to store it properly to avoid contamination and pollutants. We are here to provide you with some useful sex doll care and storage tips.
Cleaning a doll is easy, and if you have the right tools and techniques, it only takes a few minutes. In fact, it is very easy for sex doll brothels to use the same love dolls, and they can immediately disinfect the dolls for the next customer. Because sex dolls help relieve anxiety and loneliness, these gameplays have become popular. This is how we recommend doing this safely and easily.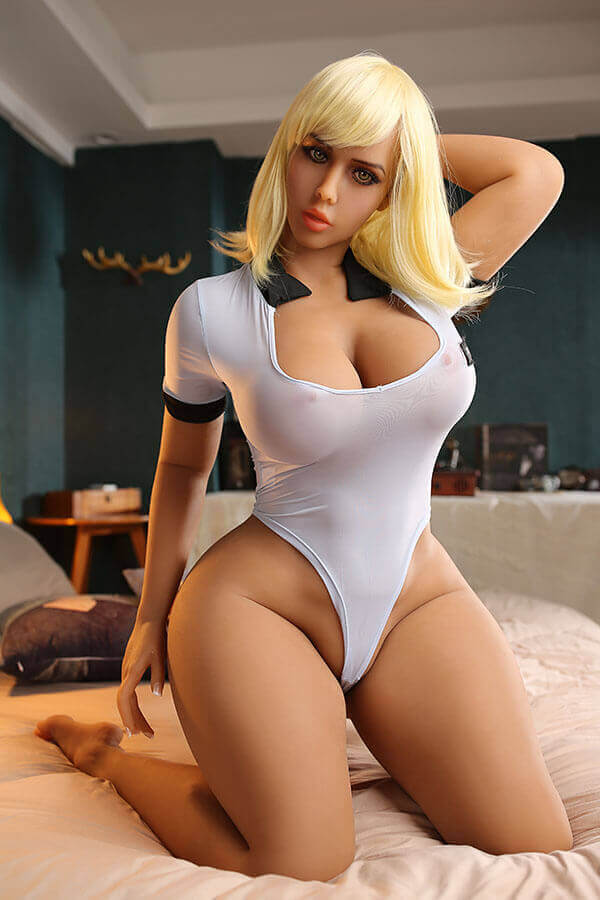 How to Take Care of a Real Sex Doll
Care and maintenance of real sex dolls
Guide to clean real sex dolls:
Always clean the doll after use or in contact with body fluids. This is the simplest operation done with warm water and light soap in the shower or bathtub. We recommend that you keep your doll's head above the water level when you take a bath and clean separately. When bathing the doll, keep your head upright.
After washing Aiwawa, dry it thoroughly with a clean towel to remove excess water. Avoid applying too much force and scrubbing back and forth, but gently push it with a towel to dry it. Do not use a hairdryer, because overheated air can sometimes damage the skin made of TPE material.
In order to get more delicate care, we suggest that you can apply baby powder to remove all residual moisture and keep her skin soft and supple.
If you put makeup on her, you can use damp washing powder or warm water with soap to remove it. You can pat her face dry with a paper towel or dry cloth.
Wigs should be washed separately with neutral shampoo and air-dried. If a hairdryer is used, it may damage the hair and pubic hair.
When you buy dolls at Joy Love Dolls, you will get some of the most durable and long-lasting dolls on the market. However, we still recommend that you be careful when moving the doll to avoid unnecessary bumps, scratches, or drops.
We recommend that you store the doll in a cool, dry place, away from direct sunlight, overheating, or overcold.
These are the main suggestions for taking care of your TPE real sex dolls.
Following a more detailed guide will tell you the correct and incorrect operation of using the doll to ensure its maximum service life.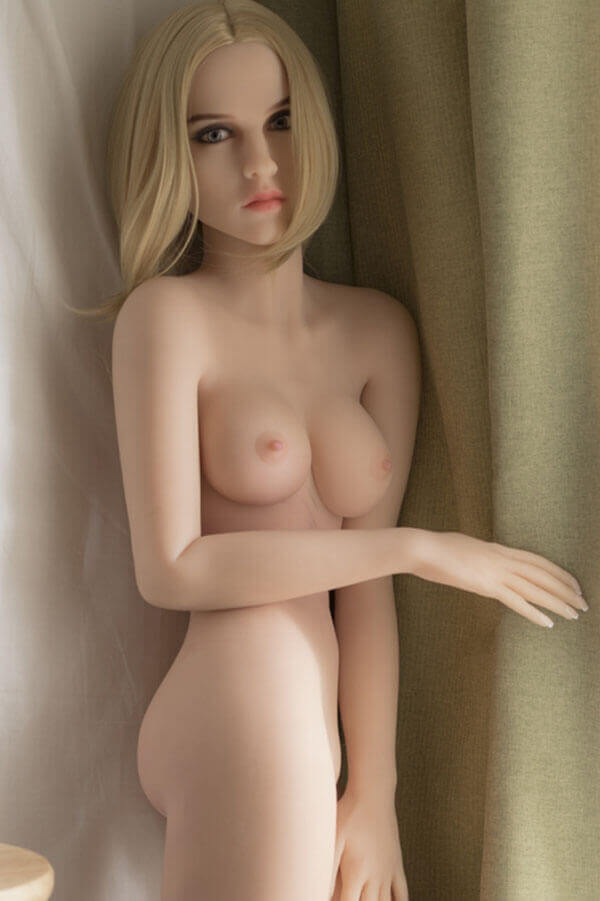 real Sex dolls vagina cleansing
A more thorough and detailed guide to taking care of your life as a sex doll
TPE real sex dolls skincare and lubricant
When having sex with life-size sex dolls, always use water-based lubricants. This will help better vagina, anus, and oral penetration without worrying about damaging the doll.
If your love doll's skin becomes sticky, please clean her with a high-quality renewing powder to make her skin soft and smooth again. Read more about the difference between TPE sex dolls and silicone love dolls.
Bathe your love doll
When bathing a realistic sex doll with mild soap, do not let her head and neck soak in the water. Dry the skin with a soft towel. It is not recommended to use a hairdryer because it will harden her skin and reduce the quality.
After a month, use mild antibacterial soap to bathe the doll.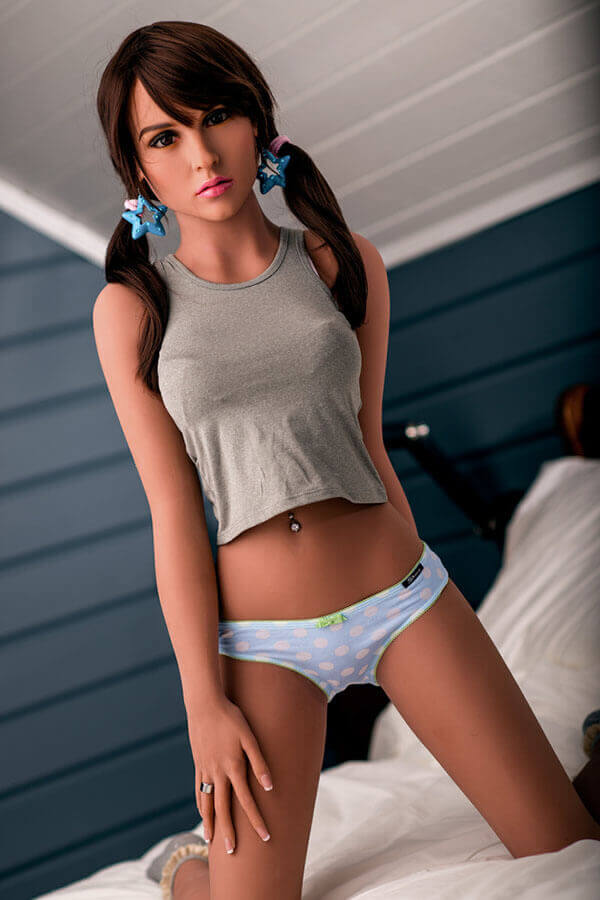 Clean vagina, anus, and mouth of real sex dolls
Vaginal douche
The "vaginal douche" or enema is the right tool to thoroughly clean the doll's vagina. The correct way to use it is to fill it with soap and water, then gently rinse and clean the doll's vagina from the inside.
Please do this immediately after using the doll to ensure ease and ease and get the best results. We recommend first rinsing with cold water, and then switching to warm water and mild soap for disinfection. Check here what the vagina of the sex doll looks like.
The vaginal douche or bulb is very cheap and easy to use. We recommend this cleaning operation in the shower room, you can keep the water in the shower room from running off. The vaginal douche is the best tool for cleaning sex dolls after use.
Loofah on a stick
If you want to further clean the internal parts of Iwata, we recommend that you wear a loofah on the stick. Loofah can help you gently scrub the doll's vagina, anus, and inside mouth. This is especially useful if you are not so careful at first, and over time, some fluid will remain inside the doll. A soft scrub will help you remove the residue left on the inside. Be careful not to stick it too hard on the bottom of any metal core on the loofah. This may damage your doll's penetration hole. When working overtime, any residue may start to smell or damage the material of the doll, so be careful when cleaning.
Hand shower
A hand shower is also a wise choice to clean your sex doll more easily. These hand-held sprinklers allow you to position the water flow directly in the penetration hole (but always gently) and effectively clean internal parts. If possible, we can adjust the flow setting so that it is adjusted to high pressure but the flow setting is coarser. With enough pressure and right angles, you can quickly flush out the doll in a few seconds.
Spray bottle
Last but not least, in order to clean the inside of the doll, any water bottle with a spout can be used to flush a stream of water into the vagina to remove all body fluids, which is similar to a vaginal douche. Just follow the vaginal douche guide above.
Summary of vaginal cleansing
After use, please clean the vagina, anus, and mouth of the sex doll to prevent the growth of bacteria, because the TPE material is porous and bacteria will stay in it.
First, use a flusher or showerhead to rinse the orifice with mild antibacterial soap. Flush the canal with a vaginal douche to ensure deep cleansing. Wipe the canal with a dry towel and fingers, and be very gentle when using it.
After the doll is dry, apply renewal force from the inside to the outside to keep its delicate, soft, and velvety touch.
Care for a removable vagina
Before inserting the replaceable vagina, apply renewal powder to the outside of the replaceable vagina and the inside of the doll.
Please follow the above cleaning tips to clean the movable vagina of Aiwawa. The same guidelines apply to the cleaning of internal fixed and movable vaginas.
Bone Care of So Sex Doll
Your realistic sex doll has fixed and movable joints, which can provide her with more flexibility and multiple sex positions. It is normal for your doll to have some decoration marks and marks on these parts.
Do not spread the arms and legs of your love doll longer than necessary, as the pressure may cause tearing. When you are not using the doll, always return the doll to her stress-free position, with your arms down and your legs closed.
Be careful not to drop her, hit her surface, or drag it on the floor, as this will reduce her quality and lifespan.
Don't spread your limbs too much, and don't use too much force, so as not to damage the bones and skin.
Your doll's wrist is strengthened to support its weight. However, it is recommended to provide support by placing pillows or furniture under the torso when having sex with a dog.
Do not leave her in a bent position for a long time to avoid body deformation.
Do not stand for long periods of time, as this may damage her position.
Like humans, sex dolls in real life can hold and hold multiple positions, but if you put your weight in a too-small area or a place with few joints such as your wrist, and the weight is too long, it is not good.
The skeleton structure is flexible and flexible, but when using it for a long time, remember to "pack" your doll to protect the position of the limbs collected near its body, and distribute its weight to a larger area, and move it back or pass appropriately. The hook keeps your feet on the ground at all times. The rest of this guide is more about hooks.
Sex doll clothing care
Do not put oil-soluble clothes and pigments on sex dolls.
Your love doll's clothes should have an anti-chromatic aberration function. Avoid wearing dark clothing as it may bleed and cause discoloration. A stain cleaner can be used to remove most stains.
Do not keep the doll away from ink, paint, dark materials, newspapers, and magazines with color prints, because these items may stain her.
Use renewal powder to dust the skin and clothes of the doll.
Remove the residue and make her skin delicate and soft.
Wigs and hair care
Remove the wig from the head and clean it with mild shampoo and conditioner. Let it dry by itself, comb it gently from bottom to top, and put it on her head again. More information about taking care of sex doll wigs here.
Sex doll wig
Be responsible when making love to her.
Avoid sharing real-life sex dolls with others to eliminate the chance of infection.
Be gentle with her, treat her like a real lady! Then she will treat you like a real man deserves.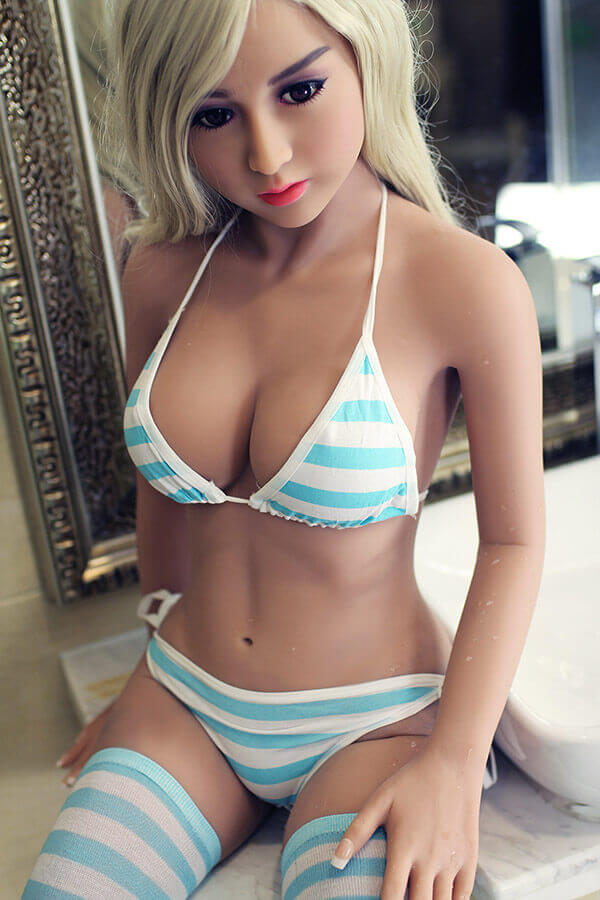 Real sex dolls hook and storage
The correct storage of the sex doll is very important to keep her in the best condition to perform with you and to keep her available for a long time without early wear and tear. Therefore, here we provide some useful storage tips for your cute sex dolls.
Cover the doll with a protective soft cloth.
Avoid wearing dark or black clothes to avoid staining your clothes.
Do not suspend the doll randomly from the neck, because the pressure and tension may cause deformation for a period of time.
When storing sex dolls vertically, make sure their feet are on the floor. This will help distribute the force evenly on the doll's body and prevent its bones from deforming.
Use a 100% natural cotton gauze dust bag to wrap your sex doll to protect her from dust and dirt and provide her with a certain degree of privacy.
You can use different types of hooks, bolts, and chains to adjust your doll's suspension. You can find them in the "hook and storage" section, or you can ask us to provide you with a new sex doll, and we will choose the right option for you.
The use of a closet rod suspension device can prevent structural failure of the doll. These closets include the process of protecting your doll's body so that it hangs firmly without pressing on the soft TPE skin.
If you don't have closet space, we can provide you with a strong and sturdy hanging rack, which is made of heavy water pipes and has a smooth surface. It also leaves room for her clothes or stores an extra doll.
With these real sex dolls hooks and storage care tips, you can ensure that your sex doll is stored safely and reliably, without putting her sitting on the seat, and any flatness will appear when lying on the bed or in the box. Crease. When you need her for sexual entertainment again, you will always find her in her best condition to welcome you.
Enjoy your time with the new soSexDoll real sex Dolls, if you haven't already, please check out our best-selling realistic sex dolls and AI sex doll robots.