Before reading this article, maybe you have already checked a lot of information about sex dolls, you have gone through a lot of information, checked numerous sex doll stores, you have prepared an adequate budget, then you are ready to place an order.
Now the only question is, are sex dolls legal in your country and whether the dolls you buy will pass through customs without any problems.
This makes you want to know, what kind of sex dolls are legal in your country, what sizes are allowed, and what are the laws for importing sex dolls? Are sex dolls legal anywhere?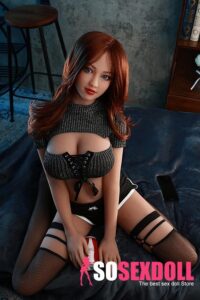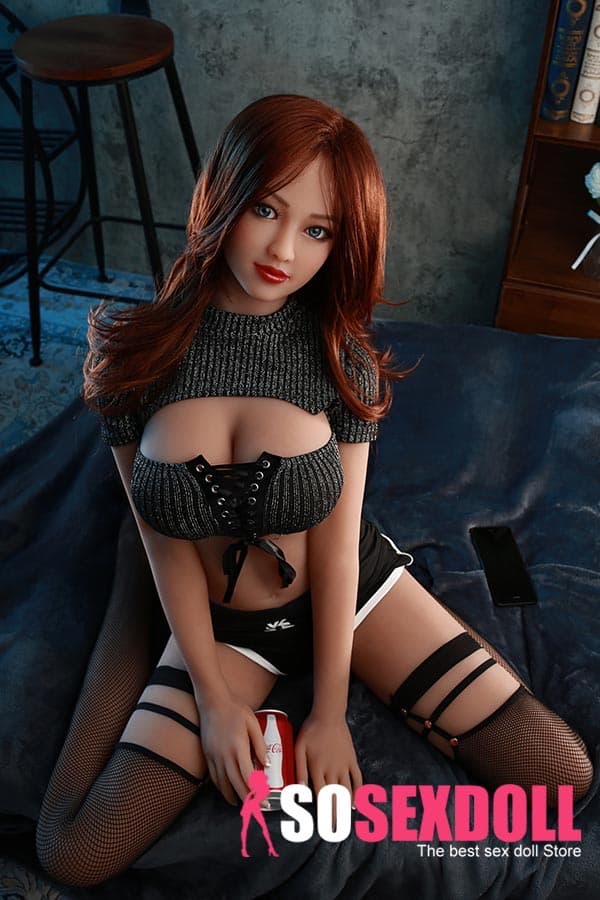 Are sex dolls legal in your country?
70% of the world's dolls are produced in China, where sex dolls are legal, and they are absolutely fine as long as they are not in the form of minors. But for others it also depends on the country/region you live in, not all places have the same laws. In some places, sex dolls are 100% illegal. That is really disturbing!
In such cases, the sex doll supplier cannot supply here unless the law is eventually changed in the country. If the supplier sells and ships dolls to this country, then you will be in trouble with the law and could have your sex dolls confiscated and be in trouble with jail time penalties.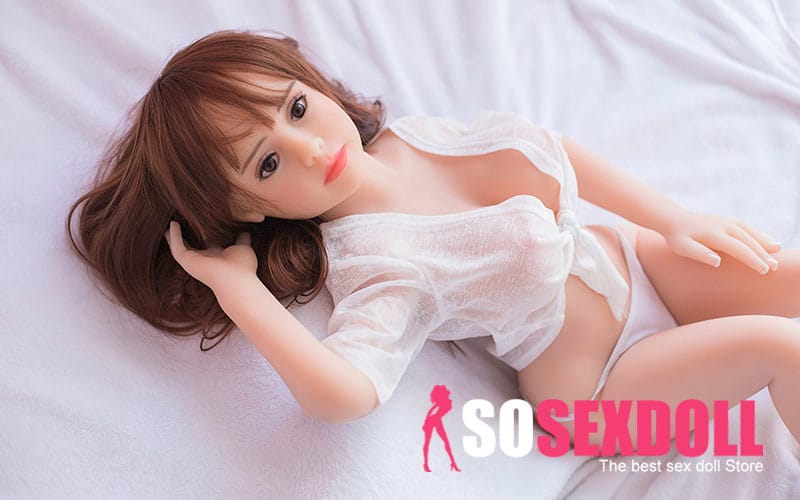 Is child like sex doll illegal?
Is child like doll illegal? Unfortunately, some countries are.
In many countries, they are legal as long as they meet the criteria. For example, Australia, Norway and the UK have height restrictions on physical dolls, meaning that the size must be greater than 140cm. Australia has more regulations, not only for height, but also for the secondary sexual characteristics that the doll exhibits.
So, even though you could find child like dolls in the Teen & Young sex dolls category of our store, and if the childlike dolls are legal in your country (such as the United States, where child dolls are perfectly legal, we can send them out normally and customs will not seize them), we still recommend trying not to order childlike dolls, because customs regulations can change at any time and we don't want you to get into any trouble.
So, if you want to know if it is legal to buy sex dolls around the world, please check the information below. Generally speaking, any country marked as "legal" refers to sex dolls that do not resemble minors in any way, there is also no doubt that.
Regardless of legality, doll brands will never sell and buy dolls for pedophiles.
Countries marked as "illegal" will not allow the importation of sex dolls.
Countries marked "legal" should be allowed to import any dolls we sell. However, pay close attention to countries such as Australia, the UK and Norway that have minimum height requirements or breast size regulations.
Remember that the sex doll torso is usually OK, although the recommended minimum height in the UK is 140cm, and the sex doll torso is usually much smaller, so if the torso resembles that of a fully grown adult female, then it's OK.
For more information about are sex dolls legal please check Wikipedia on sex dolls.
If you have any other questions please get in touch with us at [email protected].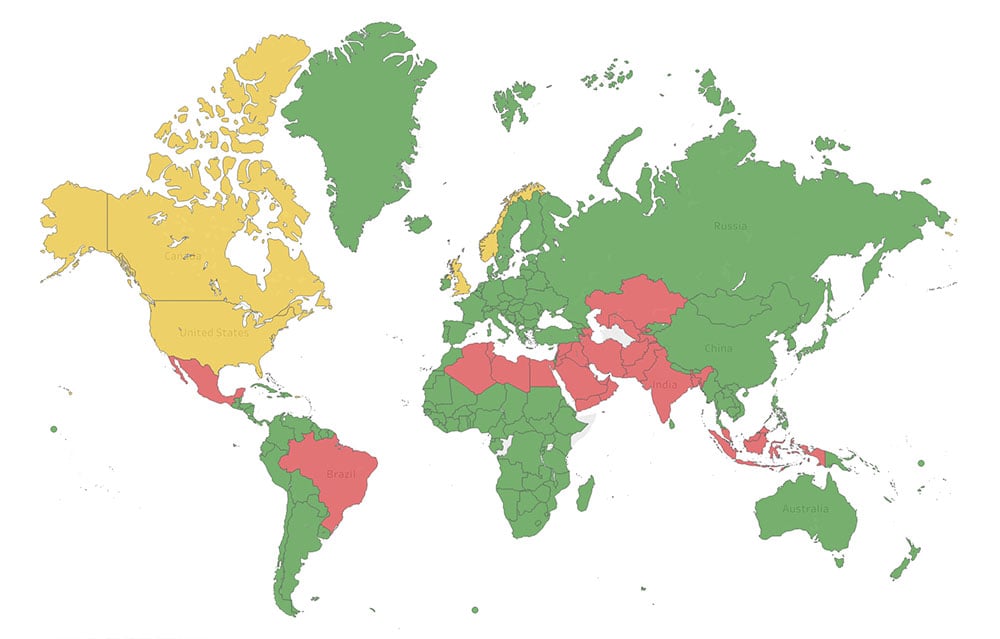 Below is a list of countries where sex dolls are legal or not.
| | |
| --- | --- |
| Country | Legality |
| Afghanistan | Illegal |
| Aland Islands | Legal |
| Albania | Legal |
| Algeria | Illegal |
| Andorra | Legal |
| Angola | Legal |
| Anguilla | Legal |
| Antigua And Barbuda | Legal |
| Argentina | Legal |
| Armenia | Legal |
| Aruba | Legal |
| Australia | Legal |
| Austria | Legal |
| Azerbaijan | Illegal |
| Bahamas | Legal |
| Bahrain | Illegal |
| Bangladesh | Illegal |
| Barbados | Legal |
| Belarus | Legal |
| Belgium | Legal |
| Belize | Legal |
| Benin | Legal |
| Bermuda | Legal |
| Bhutan | Legal |
| Bolivia | Legal |
| Bonaire, Sint Eustatius and Saba | Legal |
| Bosnia And Herzegovina | Legal |
| Botswana | Legal |
| Bouvet Island | Legal |
| Brazil | Illegal |
| British Indian Ocean Territory | Legal |
| Brunei | Legal |
| Bulgaria | Legal |
| Burkina Faso | Legal |
| Burundi | Legal |
| Cambodia | Legal |
| Canada | Legal. Prohibited to own or ship sex dolls that may be considered to resemble prepubescent children. |
| Cape Verde | Legal |
| Cayman Islands | Legal |
| Central African Republic | Legal |
| Chad | Legal |
| Chile | Legal |
| China | Legal |
| Christmas Island | Legal |
| Cocos (Keeling) Islands | Legal |
| Colombia | Legal |
| Comoros | Legal |
| Congo | Legal |
| Congo, The Democratic Republic Of The | Legal |
| Cook Islands | Legal |
| Costa Rica | Legal |
| Côte d'Ivoire | Legal |
| Croatia | Legal |
| Cuba | Legal |
| Curaçao | Legal |
| Cyprus | Legal |
| Czech Republic | Legal |
| Denmark | Legal |
| Djibouti | Legal |
| Dominica | Legal |
| Dominican Republic | Legal |
| Ecuador | Legal |
| Egypt | Illegal |
| El Salvador | Legal |
| Equatorial Guinea | Legal |
| Eritrea | Legal |
| Estonia | Legal |
| Ethiopia | Legal |
| Falkland Islands (Malvinas) | Legal |
| Faroe Islands | Legal |
| Fiji | Legal |
| Finland | Legal |
| France | Legal |
| French Guiana | Legal |
| French Polynesia | Legal |
| French Southern Territories | Legal |
| Gabon | Legal |
| Gambia | Legal |
| Georgia | Legal |
| Germany | Legal |
| Ghana | Legal |
| Gibraltar | Legal |
| Greece | Legal |
| Greenland | Legal |
| Grenada | Legal |
| Guadeloupe | Legal |
| Guatemala | Legal |
| Guernsey | Legal |
| Guinea | Legal |
| Guinea Bissau | Legal |
| Guyana | Legal |
| Haiti | Legal |
| Heard Island And Mcdonald Islands | Legal |
| Honduras | Legal |
| Hong Kong | Legal |
| Hungary | Legal |
| Iceland | Legal |
| India | Illegal |
| Indonesia | Illegal |
| Iran | Illegal |
| Iraq | Illegal |
| Ireland | Legal |
| Isle Of Man | Legal |
| Israel | Legal |
| Italy | Legal |
| Jamaica | Legal |
| Japan | Legal |
| Jersey | Legal |
| Jordan | Illegal |
| Kazakhstan | Illegal |
| Kenya | Legal |
| Kiribati | Legal |
| Korea, Democratic People's Republic Of | Legal |
| Kosovo | Legal |
| Kuwait | Illegal |
| Kyrgyzstan | Legal |
| Lao People's Democratic Republic | Legal |
| Latvia | Legal |
| Lebanon | Illegal |
| Lesotho | Legal |
| Liberia | Legal |
| Libya | Illegal |
| Liechtenstein | Legal |
| Lithuania | Legal |
| Luxembourg | Legal |
| Macao | Legal |
| Macedonia, Republic Of | Legal |
| Madagascar | Legal |
| Malawi | Legal |
| Malaysia | Illegal |
| Maldives | Illegal |
| Mali | Legal |
| Malta | Legal |
| Martinique | Legal |
| Mauritania | Legal |
| Mauritius | Legal |
| Mayotte | Legal |
| Mexico | Legal |
| Moldova, Republic of | Legal |
| Monaco | Legal |
| Mongolia | Legal |
| Montenegro | Legal |
| Montserrat | Legal |
| Morocco | Legal |
| Mozambique | Legal |
| Myanmar | Legal |
| Namibia | Legal |
| Nauru | Legal |
| Nepal | Legal |
| Netherlands | Legal |
| Netherlands Antilles | Legal |
| New Caledonia | Legal |
| New Zealand | Legal |
| Nicaragua | Legal |
| Niger | Legal |
| Nigeria | Legal |
| Niue | Legal |
| Norfolk Island | Legal |
| Norway | Legal. Prohibited to receive shipments of dolls below 125 cm of height. |
| Oman | Illegal |
| Pakistan | Illegal |
| Palestine | Illegal |
| Panama | Legal |
| Papua New Guinea | Legal |
| Paraguay | Legal |
| Peru | Legal |
| Philippines | Legal |
| Pitcairn | Legal |
| Poland | Legal |
| Portugal | Legal |
| Qatar | Illegal |
| Republic of Cameroon | Legal |
| Reunion Island | Legal |
| Romania | Legal |
| Russia | Legal |
| Rwanda | Legal |
| Saint Barthélemy | Legal |
| Saint Helena | Legal |
| Saint Kitts And Nevis | Legal |
| Saint Lucia | Legal |
| Saint Martin | Legal |
| Saint Pierre And Miquelon | Legal |
| Samoa | Legal |
| San Marino | Legal |
| Sao Tome And Principe | Legal |
| Saudi Arabia | Illegal |
| Senegal | Legal |
| Serbia | Legal |
| Seychelles | Legal |
| Sierra Leone | Legal |
| Singapore | Legal |
| Sint Maarten | Legal |
| Slovakia | Legal |
| Slovenia | Legal |
| Solomon Islands | Legal |
| Somali | Illegal |
| South Africa | Legal |
| South Georgia And The South Sandwich Islands | Legal |
| South Korea | Legal |
| South Sudan | Legal |
| Spain | Legal |
| Sri Lanka | Legal |
| St. Vincent | Legal |
| Sudan | Legal |
| Suriname | Legal |
| Svalbard And Jan Mayen | Legal |
| Swaziland | Legal |
| Sweden | Legal |
| Switzerland | Legal |
| Syria | Illegal |
| Taiwan | Legal |
| Tajikistan | Illegal |
| Tanzania, United Republic Of | Legal |
| Thailand | Legal |
| Timor Leste | Legal |
| Togo | Legal |
| Tokelau | Legal |
| Tonga | Legal |
| Trinidad and Tobago | Legal |
| Tunisia | Illegal |
| Turkey | Legal |
| Turks and Caicos Islands | Legal |
| Tuvalu | Legal |
| UAE | Illegal |
| Uganda | Legal |
| Ukraine | Legal |
| United Kingdom | Legal. Prohibited to receive shipments of dolls below 125 cm of height. |
| United States Minor Outlying Islands | Legal |
| United States of America | Legal. Prohibited to own or ship sex dolls that may be considered to resemble prepubescent children. |
| Uruguay | Legal |
| Uzbekistan | Illegal |
| Vanuatu | Legal |
| Vatican City | Legal |
| Venezuela | Legal |
| Vietnam | Legal |
| Virgin Islands, British | Legal |
| Wallis And Futuna | Legal |
| Western Sahara | Legal |
| Yemen | Illegal |
| Zambia | Legal |
| Zimbabwe | Legal |